9 Things to Do When You Don't Feel Like Doing Anything at All
September 5, 2017
by Thea Spokes
Comments Off

on 9 Things to Do When You Don't Feel Like Doing Anything at All

239
When you catch yourself in a slump, it might feel nice to sit in bed and do nothing in the moment, but investing time in yourself is what will pull you out of the hole you've fallen in to.
Check out these small ways everyone can check back in with themselves. They don't have anything to do with eating right, or drinking water until your sadness washes out of your body – but they might just be what you need.
1.) Listen to a Book
If you really can't pull yourself out of bed, you can at least stimulate your mind while you do it. Get to know your body with Shanon Bodram's sex and relationship podcast, or relax your mind by listening or watching something that reminds you there is a bigger picture, and your problems are considerably small in compairison by tuning in to national geographic, or cosmic shows like Cosmos: A Space Time Odyssy
2.) Go Offline
Hours can be wasted scrolling through instagram compairing yourself to people who possess the ability to protray their perfect life in golden filters. However, we all know that social media shows the best of the best, and allows complete control over how the world sees someone. Social media is great, but in the wake of depressive episodes can lead to serious FOMO. If you find yourself feeling like you're missing out, put down the phone and make some of your own memories.
3.) Cook a Meal for Yourself
Call you mom, or favourite family member and ask them to send you directions on how to cook your favourite childhood meal. Not only will you be connecting with your roots, you'll gain the ability to make it whenever you aren't feeling yourself, and need a reminder of who you are at your core.
4.) Try Bed Excercises
You don't have to leave your bed in order to get your heart rate up. Aside from the expected ~horozontal excercises~ one might do in bed, there are also genle stretches and cardio that can be done from the comfort of your bed with the least ammount of effort, even short spurts of excercise lead to anti-stress horomoes being released in the body.
5.) Peel Potatos
The microbes found in dirt have been shown to ease depression symptoms when also paired with other heathy lifestyle choises. If getting your hands dirty peeling potatoes just isn't your things, you can also try getting your fill of dirt wakling in the grass barefoot, or gardening.
6.) Make a Hot Cuppa
Whether you prefer a cup of coffee or tea, the caffine will boost brain funtion and increase alterness. Regular caffine drinkers have also shown better reported moods after drinking the substance, and might even make you friendlier!
7.) Make your bed
If you're spending time in it, might as well make it comfortable.
8.) Reach Out to Family and Friends
When is the lastime you talked to your grandparent and it wasn't a major holiday? Studies have show that strengethening familial and friendship bonds lead to higher levels of reported satisfation in life.
9.) Write Down Why You're Grateful
Your mindset can be changed by simply recounting three things you have been grateful for everyday.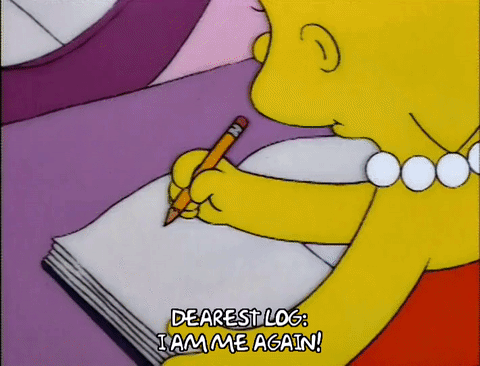 Comments
What's you thought
As an expert in the field of all things good, her writings cover broad categories. From food, to music, events, and pop culture, tune in for your daily dose of of What's Good in the world. To submit your writing to What's Good LIVE contact her below.