Nairobi's widespread party scene can make it feel like there isn't much else to do on the weekend but get drunk alongside other event goers.
We're proving all those claims untrue – check out 12+ things to do in Nairobi that are anything the ordinary.
1.) Visit an Exhibition
| | | |
| --- | --- | --- |
| Rise Exhibition features a range of social and political commentaries through it's digital art exibition by Nuru Bahati. From 1st -15th May 2017. | | A curated outdoor Fine Art & Craft Show at the Nairobi National Park. Entertainment, Game Drive, Safari Walk, Kids Corner and different Cuisines will complement the art exhibitors, creating a sensory filled holiday experience. |
 2.) Take a Wander
Kitengela Glass
Kitengela Hot Glass and Anselm Croze create blown objects, lamps, beads and full interiors from recycled glass as well as creating a recycled 'theme park' across acres of land.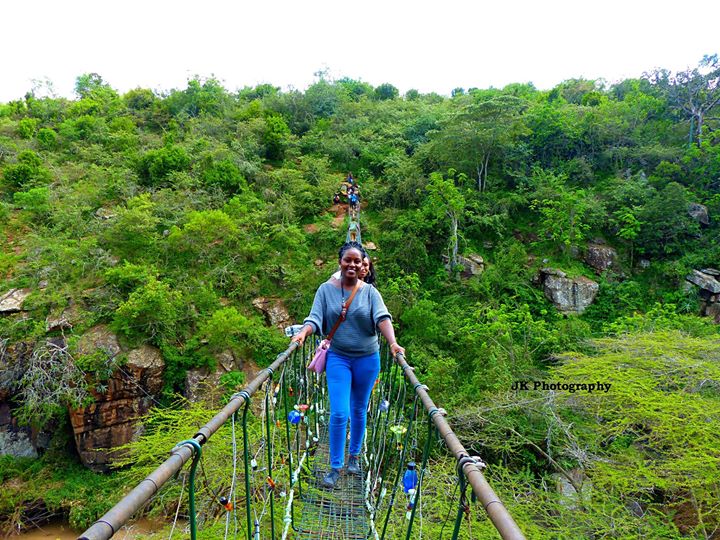 First ever Fun Run and Holi Festival in Kenya Aimed towards promoting harmony for a peaceful election, creating happiness and encouraging healthiness.

Find tickets here
5.) Check Out a Fashion Show
The people's choice is back by Great. On 10th of June 2017 it will be bigger than ever before. Come and experience the diversity in the fashion modeling industry and art.

Tickets are advance only, and you can grab them here.
6.) Grab Some Coffee
Make a cold brew of your own with Nairobi's hottest selling cold brew kit, or stop by one of these premium, but lesser known cafés, that were nominated for Yummy's taste awards.
As seen on the featured image, Yummy Magazine sits down with Ashleigh Miller, one of the four founders of Conc and talked about how they turned a passion to a business.

You can also head over to Wasp & Sprout in Loresho and place your order.

"Mamas is a little bit of Paris, adoringly fashioned by a self taught chef and a food knowledge enthusiast, who draws her inspiration from classic French cuisine from the petite patisseries on Rue de Seine and from fresh, natural flavors."

You can catch a taste of Kenya's  premium Tea and Coffee House with over 75 premium Leaf Teas and a variety of Coffee Based beverages on offer on Parklands Road in Westlands.
 7.) Go on a Graffiti Scavenger Hunt
Nairobi is full of incredible graffiti, depicting the people, places, and politics of the city. Wander down the streets of the CBD, or simply keep an eye out on your daily routes to catch a glimpse of these masterpieces.
8.) Create Art in the Park
For this edition of Art in the Park, you're going to paint a beautiful landscape piece called "Lavender Fields" with Charles Otieno

Throw in some delicious cheese, wine, and great company, and you have the perfect mix for a Saturday afternoon so many people only wish they could enjoy.
9.) Lounge Around the Alchemist
Set on a sleepy Sunday, this event is perfect for the lazy-lounger in all of us.
Join us on Sunday the 23rd of April at The Alchemist, Westlands for beautiful music and positive vibrations.
from 2pm onwards
500/- at the gate or via mpesa
buy goods & services 360128
10.) Attend a Public Reading
Robert Stern, a successful defence lawyer, doesn't know what lies in store for him when he agrees to meet a new client in a derelict estate on the outskirts of Berlin. To his astonishment, the defendant is a ten-year-old boy – Simon – a fragile child with a chronic illness who insists that he was a murderer in a former life. Stern's surprise quickly turns to horror as he searches the cellar Simon has directed him to and discovers the skeletal remains of a man, the skull split with an axe – just as Simon told him he would.
We are bringing to you an evening like no other a bands night as you watch children with autism and models in the runway show case their skill and creativity.
12.) Check Out Soul Sunday
At  Kengele's Lavington Green, you can find a soulful way to end your day and move into your week.
Some of these Sunday events go 'till late, but you can catch us in bed early to bring you Arise on wgradio.fm at 10am, and Sheng Talk at 2pm every Monday.