Paintball is an exciting recreational game played year round. There are many different types of games played, including elimination, capture the flag, and attack and defend.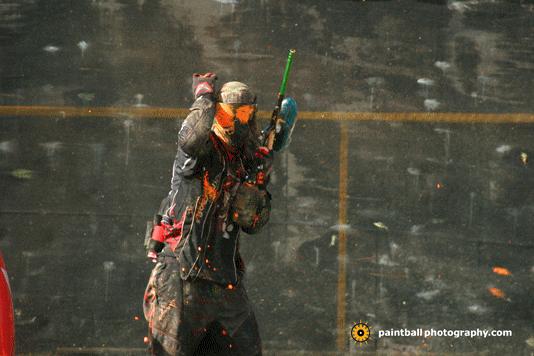 Each player uses a paintball marker powered by compressed air that shoots the paintballs. The paintballs are colorful gelatin capsules filled with a brightly colored, washable liquid. Upon contact, the paintballs split open, leaving a splat of color that marks the player out of the game. The more opponents that are eliminated, the easier it is to capture the flag.
When playing you must wear protective gear, and game rules are strictly enforced. You will need a great deal of strategic thinking while staying sharp. Its an exciting challenge and you will truly enjoy yourself.
Please Join us for the Superb Paint Ball Festival and Ndovu Fun Day at The Forest.
Date: 14th JANUARY 2017.
Cost: KES. 2,500.
Contact No: 0721 955202.

On arrival: we will commence with Introductions, Fun Games and Team Building.
We will then proceed with the awesome PAINT BALL FESTIVAL.
Great experience with memories to Cherish for a Lifetime.

Location of Paint Ball Festival:
The Forest.
65KM from Nairobi.

MEETING POINT: City Market.
MEETING TIME: 7:00AM.

Charges:
Kenyan Citizen: KES. 2,500.
Non Residents: 30. USD
Kids (3 – 12) : KES. 2,000.
Kids below 3 years free.

Deposit to Confirm your Slot: KES. 1,000.

PACKAGE INCLUDES:
Full Day of Paint Ball Challenge (100 Paint Balls Per Person).
Paint Ball Instructors.
Fun Games and Team Building.
Transport from Nairobi and back.
Adventure and Fun.
Photography and Video Work.
Half Litre of Mineral Water Per Person.
Great Facilitation.

NOT INCLUDED:
Buffet Lunch at The Forest Restaurant: Between KES. 500 to KES. 1,000/=.
Tea with Sausages: KES. 300/=.
Extra Activities.
Extra Mineral Water.

PAYMENT DETAILS:
Mpesa: 0721 955202.
For Bank Details, Please Call us on: 0721 955202.
For more information, including dress code check out Green Ranger Safaris event page, or contact +254 721 955202.